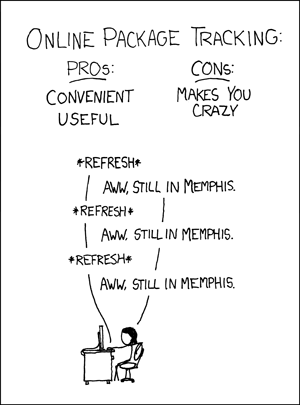 I, Beloved Boyd, am a Gay Mormon Boy and everything I say here is the truth to the best of my knowledge:
My Methodical mind proceeded to make a Pro and Con list of each of the options. I was seriously trying to make a decision for the rest of my life using a Pro and Con sheet. Regardless of the futility of a Pros & Cons list, here is what I wrote:
Pros:

Cons:


Option 1:
•Acceptance in existing community
•Eternal Companionship
•Membership in the Church
•Shot at Exaltation/Celestial Glory
Option 2:
•Companionship & Love
•Member of a new community
•Completion of Life Goals
•Telestial Glory
Option 3:
•Honesty
•Freedom from frustration caused by remarks in Church settings
•Continue past & current life goals towards never-ending knowledge and mastery of talents and hobbies
•Exaltation/Eternal companionship
Option 4:
•Companionship& love
•Reconciliation of Moral Code, the Church and Me
•Telestial Glory
•Completion of Life goals
Option 5:
•This Space Left Intentionally Blank
Option 6
•Unknown

Option 1:
•Repression of my nature will lead to an eventual eruption of emotion and destruction upon my family, breaking them apart and causing irreparable harm
•Creates a companionship of necessity not love. Definitely not true love
•Sacrificing earthly happiness
•I don't have faith in this church
Option 2:
•Rejection from existing community
•Excommunication
•No Exaltation/Celestial Glory
•Abandonment/Rejection from family
Option 3:
•Solidarity
•Pain
•Regret
•Remorse
•Uncertainty of Faith and Answers as to WHY?
Option 4:
•No Exaltation
Option 5:
•Pain
•Depression
•Suicide, etc
Option 6:
•Unknown

I also wrote down steps to get more knowledge before I continued, here they are:
1. Talk to other handful of Gay Mormons, Bishop and Stake President about their recommendations
2. Ask Bishop and Stake President the extent of the Law of Chastity re: homosexuality. ie, kissing (ok or a sin), Holding hands (ok or a sin). Feel this out in order to explore the possibility of a celibate partner.
3. Rank the Pros and Cons and create a plan for the Top 2
4. Present proposal plans to Bishop and Stake President
5. Tell Mohinder, Hidalgo and Nicholas because my friends need to know who I am if we are to continue to be friends. Tell them everything. Even if I choose Option 1 , they need to know everything.
6. Tell Hayden my Final Decision
7. Tell my Mother and Family everything including my final decision. No more hiding.
8. Before choosing, search through Hugh Nibley's work for possible alternative options
9. Create projection plans for the best and worst case scenarios of the top 2 options at 5, 10, 15, 20, 25, 30, 50 years
10. Research Love.
As you readers of my Journey can see, I was kind of exhaustive in my search for what to do. Be sure, more is to come.